Critically Conscious Connections
with Dr. Washington
Learning.
Growing.
Healing.
Connecting.
Transforming.
Through Critically Conscious Connections, institutions can purchase bulk licenses and customize course bundles to integrate into longitudinal curriculum, organization-wide trainings, or as part of group leadership coaching.

Created by Sharon Washington Consulting, and 20 years of experience advancing education and strategic organizational change to promote equity in healthcare, this platform provides self-directed learning and community forum for equity-driven healthcare professionals.

A National Leader in Diversity, Equity & Inclusion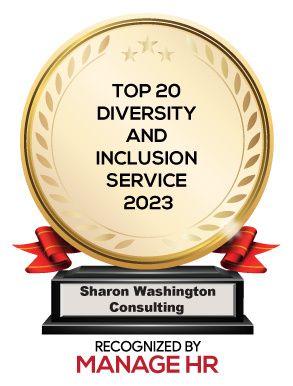 Manage HR Magazine has recognized Dr. Washington as one of the Top 20 Diversity & Inclusion Service Providers!
Recognized as an Innovator & Entrepreneur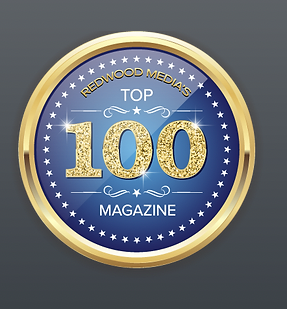 Top 100 Magazine recognized Dr. Washington as one of the Top 100 Innovators and Entrepreneurs!
Group Racial Equity, Allyship & Leadership Coaching
Develop the knowledge, skills, agreements, and strategy to break institutional silence, interrupt bias, and institutionalize change.

With 5-12 organizational leaders, your organization can enter into a new and transformative journey to cultivate equity!
1:1 & Group Coaching Sessions
Virtual group coaching retreats for groups as well as customized 1:1 coaching for leaders. Identify personal growth edges, trouble-shoot and access thought partnership from DEIA expert.
Develop an Organizational Impact Map
Create shared organizational vision for DEIA, transparency and communication plans, impact map for individuals, and tools/resources to integrate critical consciousness into policy, practice, curriculum and organizational culture
Click below for courses that align with your DEI development...
Use this FREE Assessment to identify next steps!
Organizational
Leaders

-
Get Started Now!

Most leaders heard the call in 2020, now take a step to deepen the dialogue and prepare for sustainable change, healing & equity.

Whether group or 1:1 leadership coaching, organization-wide climate assessment, coaching for BIPOC leaders, or online trainings for team members, we can help you advance equity!

How ready is your organization?
Join Our Clients in Institutionalizing Critical Consciousness
Some words from our clients
As a participant in racial caucusing, I am learning so much!! The pre-recorded lectures and readings are extremely informative and thought provoking. The way Dr. Washington has laid out the curriculum is effective, digestible, and engaging. The discussions within each group are honest, open, and welcoming. So happy to be a part of this effort in our department. I am able to share my knowledge with my friends and family, spreading this important information to all!!
Research Administrator
"I felt that I had a somewhat developed racial literacy, which I quickly realized was not as developed as I'd hoped it to be (which was a good experience-to be able to quickly recognize my growth curve, where I was *actually* starting). Before the training I would often stumble through discussions about race but sometimes couldn't identify why that was. I feel like now I have a really good framework to go back to to help myself understand the whys and hows of my racial identity....."
Nursing Faculty
"It has made me more thoughtful about my interactions with my BIPOC colleagues and recognize the many missed opportunities I've had over the years to practice/embody allyship. For so long I didn't feel like I necessarily needed to be part of discussions on diversity within the department and I recognize now that I absolutely must be part of that work."
Family Physician
Next steps for DEI Growth!
FREE Critical Consciousness Assessment!
Learn where you are in your DEI development & allyship & connect with resources to move forward!
Resources for individual growth & institutional impact
Which is your primary focus?
Personal Growth & Development
Strengthening my own learning, healing, growth, and development.
Organizational Change & Impact
Integrating courses into leadership and faculty development, staff training, or longitudinal curriculum.